Furnaces Parkhill, Ontario
A furnace is a forced air heating system – typically either gas, propane, or electric based. It is one of the most active HVAC systems. As most people know, it used to heat a home or building. 
However, furnaces are important both during the colder and warmer seasons. In the winter, a furnace plays a crucial part in keeping homes warm through pulling air across heating components. This allows heated air to travel both through the ductwork and vents, and then to each room in the home/building. However, even during the warmer month of the year – furnaces are an integral part of keeping the conditioned air circulating throughout your home.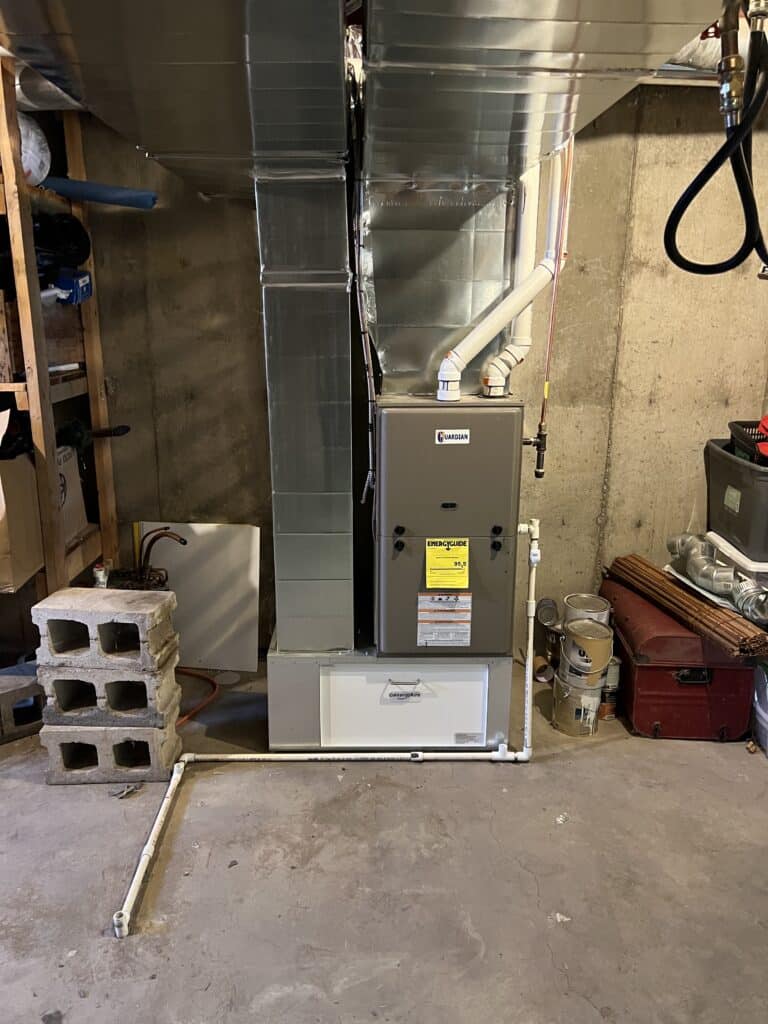 Furnaces are an incredibly safe solution to heat your home (as long as they are properly maintained). Many types of furnaces even come with safety switches to prevent any serious toxic fumes. Furnaces can also both improve the indoor air quality in your home as well as reduce the humidity.
Fry's HVAC Services provides the top furnace services in Parkhill, Ontario. We provide installation & supply, maintenance, and emergency furnace services. Reach out today to book a service call, get a quote, or just ask any furnace or HVAC related questions!
Frequently Asked Questions